Sinus Lift

Placentia, CA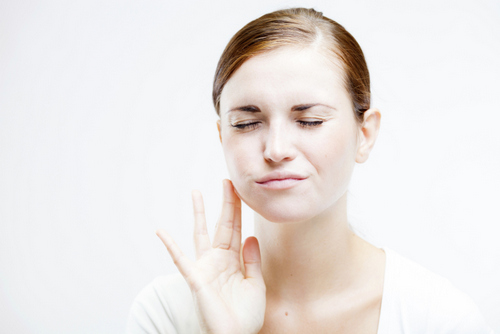 At Placentia Oral Surgery, we bring our patients a high standard of dental care for any issue that may affect their jaw, face, or oral health. Your teeth are important, and we want to make sure that you receive regular and focused attention to make sure that your smile remains clear and beautiful. We have experience with patients who lack the proper height to their jaw or who suffer from sinuses that are simply too close to their teeth. This can interfere with the placement of dental implants that you may want in order to fill gaps in your mouth. If your jaw or sinus placement is problematic, we recommend a treatment plan that involves a sinus lift.


What Is A Sinus Lift?

A sinus lift is an operation that corrects for improper sinus placement. We want to add bone to your jaw where your molars and premolars are located. This places bone between your jaw and your sinuses on either side of your nose. In order to achieve this, we move the sinus membrane up to make room for the bone that we plan to add. Altogether, once this procedure is completed, we can then proceed to talk about the benefits of dental implants and reevaluate your candidacy.


Why Would I Need A Sinus Lift?

Because one effect of a sinus lift is to restore bone to your jaw that you once lost, it is common for us to recommend this procedure to patients who lost teeth a long time ago. When you lose a tooth, your body's response is to begin reabsorbing the underlying bone back into the body. Left to its own devices for a long period of time, you create a scenario where the jawbone lacks the strength to support dental implants in the way that you would want. This situation is exacerbated in the upper jaw, as the upper jaw retains less bone in general than the lower jaw.


Preparing For A Sinus Lift

Before we proceed to sinus lift treatment, we will want to take X-rays of your mouth so we can inspect your jaw and sinus to see if it is the right choice for you. We may require a computed tomography, or CT, scan so that we can get the most accurate read on the height and width of your jawbone. After we have determined your suitability for the procedure, we will talk about where the new bone will come from. It can come from your own body (autogenous bone), from cow bone (xenograft), or from someone else (allogeneic bone).


The Sinus Lift Procedure

For us to access your sinus, we carefully cut a hole in your gum tissue in the space that your tooth or teeth used to be in. Through this small window, we can gently push the sinus away from your jaw and into a better position. Once this is done, we proceed to pack the chosen bone material into the place where the sinus used to be. This prevents the sinus from returning to the undesirable location. Lastly, we close the tissue with stitches and give you a recovery plan so that you can keep the area as safe and pain-free as possible.

If you think that a sinus lift might be right for you and you would like to learn more, call us today at (657) 216-1617.