After Dental Implant Surgery

Placentia, CA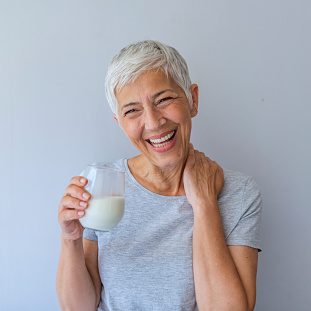 Dental implants can be surgically inserted into the jawbone to rebuild the root and once healed, restore one or more missing teeth. As the bone heals, the dental implant will become a permanent part of your mouth. Your new tooth will be just as strong, and feel much like the original tooth. At Placentia Oral Surgery, we can improve both the function and look of your smile using dental implants.

Having a dental implant placed can be broken into three categories: preparation, surgery and finally, healing following surgery. Each category is important to the overall success of treatment. In the preparation phase we create a precise plan including making predictions of success, mapping the placement of the implant using 3D radiography and we may find it necessary to bulk up the bone and strengthen the gums over a span of months. The surgical phase is done in just one office visit, often in about one hour. The post surgical healing phase will also take months of bone healing and growth before the implant is solid in your mouth.


Dental Implants

A dental implant is a post that we can connect a dental prosthetic directly to the jawbone for a permanent restoration. We can place a single tooth implant or multiple tooth implants depending on the restoration being done. Implants have been used to anchor dental crowns, as one or both anchors for a dental bridge, or even to retain a full denture device. The benefits of dental implants is a fully restored tooth that will look and feel much like your natural tooth.


The First Few Days After Placement

The surgical placement of your dental implant is often done in our office in about one hour, depending on how many implants are being placed. Surgery is minimally invasive and often completed with just a local anesthetic. A single implant placement shouldn't be too uncomfortable, multiple implants may leave you feeling more jarred.

In the first few days post surgery, you can expect some pain and swelling. We will discuss post surgical care procedures with you before leaving our office. Most patients find an over-the-counter pain relief medication to be sufficient, though depending on the work being done, we may be able to prescribe prescription strength pain relief. Many patients find an ice pack to be helpful with the swelling. If we prescribed an antibiotic, it's important to follow the instructions and complete the prescribed course..

We recommend that you eat only soft foods, and drink from cups without a straw for a few days. You will want to be cautious of your surgical site and not disturb it. You might also want to sleep on your back, using an extra pillow to keep your head elevated.

After the first day, taking care of the hygiene of your mouth is important. You will need to lightly brush your other teeth and also your tongue. After 24 hours, a warm salt water rinse would be helpful and reduce bacteria in your mouth. For this, you will take a teaspoon of salt and dissolve it in a cup of warm, but not hot, water. Rinse the area, and then spit it out.


The Weeks Following Implant Placement

Your soft tissue should heal in a matter of days, but it takes considerably longer for your bone to heal and grow. An important aspect to the success of implant placement is the growth of the bone. Similar to a screw, the threaded end of the implant is sunk into the bone. As your bone heals, it grows around the threads fusing the two together for a firm hold. This process can take months. We will occasionally check how the bone is healing and the firmness of the implant.

Once your bone has healed, the implant should provide a firm anchor in your mouth to attach the dental prosthetic we planned during the preparation phase.