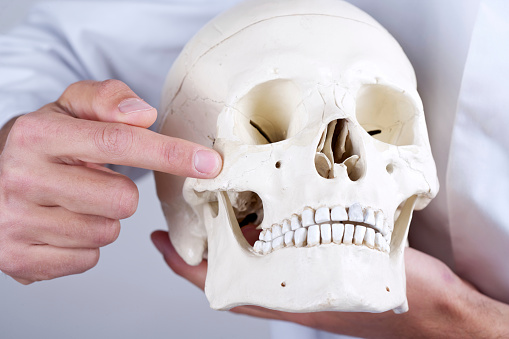 If you have been looking to get dental implants, you must have come across a specific type of implant known as the zygomatic implants. Given the relatively new nature of zygomatic implants, most of our patients don't know much about them. For that reason, our professionals at Placentia Oral Surgery have prepared this guide to enlighten you on everything you should know about zygomatic implants.



What Are Zygomatic Implants?

Zygomatic implants were first invented in 1988 as an alternative to dental implants. They are an implant solution that involves a very complex procedure compared to dental implants. Instead of the jaw (as is the case with dental implants), zygomatic implants are placed in the cheekbone. There are several reasons why you might have this kind of procedure — the most common one is the lack of sufficient bones in the jaw. Therefore, zygomatic implants are a better option if you don't have enough bones in your jaw.

Apart from the fact that these implants can last longer than traditional implants, they can avoid the need for a bone grafting procedure that is equally complex. Zygomatic implants are also better in the sense that patients get fixed teeth on the same day of the procedure. Dental implants differ from this as patients have to wait before getting their teeth fixed on the implants. In fact, it can take up to 18 months for you to get your teeth fixed with traditional implants. This is because there are many steps required to finalize the treatment.

Zygomatic implants will come in handy if you have severe bone loss in the upper jaw. Dental implants will not work on a jaw with low bone mass, leaving zygomatic implants as the go-to option. You don't have to undergo a bone grafting procedure to get these implants. While dental implants are placed into the jawbone to replace missing teeth, zygomatic implants are placed into the cheekbone to support teeth in your upper jaw. This makes them a more reliable option.


The Procedure of Getting Zygomatic Implants

Before placing zygomatic implants in your mouth, we will take a CBCT scan to confirm the bone level in your upper jaw. This is vital because it helps us plan how to place the implants perfectly. After that, we will create a structural model of your jawbone. This is done to help us know the shape of your jaw and cheekbone for accurate zygomatic implant surgery.

If everything is okay up to this point, we will start the surgery. We can fit both the implants and a fixed bridge on the same day so that you instantly get a replacement for your missing teeth. During the surgery, we anchor the zygomatic implants to the cheekbone, also referred to as the zygomatic arch. A dental bridge is then attached to this implant. Once the procedure is complete, you will have permanently fixed teeth that function and feel natural. These will help enhance your smile and boost your confidence.

There are several things you should do to maintain your zygomatic implants. For instance, you should maintain high oral hygiene standards to prevent infections. We advise you to use a WaterPik for routine cleaning and brushing. Superfloss or tepe brushes might also be a great alternative. You should visit our offices regularly for checkups to ensure that the zygomatic implants are functioning normally. We also perform advanced cleaning procedures to eliminate any debris you might have missed at home. This will help prolong the lifespan of your new zygomatic implants.


Everything You Need To Know About Zygomatic Implants

Knowing the basics of zygomatic implants, here are a few other things you should know about this relatively new implant solution.


They Replace Upper Teeth

Unlike dental implants that can replace any teeth, zygomatic implants are specifically designed to replace teeth in the upper jaw. These implants can replace an entire set of upper jaw teeth, severely decayed or damaged teeth, or teeth that have become loose due to severe gum disease. Zygomatic implants are an excellent alternative if you are not a candidate for traditional dental implants. This is because they don't require bone grafting. If you need a replacement for teeth both in the upper and lower jaw, we can use zygomatic implants and traditional dental implants to find the best solution.


They Don't Require Supplemental Procedures

When placing dental implants in the upper jaw with low bone mass, we are often forced to perform supplemental procedures first. Examples of such procedures include a sinus lift, where we thicken the bone between the sinus and oral cavity to prevent the implant from causing damage. You will have to wait for the sinus cavity to heal first before we place dental implants in your mouth. With zygomatic implants, there is no need for such supplemental procedures. These implants don't need specialized surgery to create the right conditions for them. Therefore, you can get them within the shortest time possible and start using them right away.


They Can Be Used with Less Bone Mass

One of the major setbacks of dental implants is that they need sufficient bone mass to fuse. You cannot get dental implants if you don't have adequate bone mass. Thankfully, zygomatic implants don't rely on bone mass.

We can safely place zygomatic implants in patients with insufficient bone mass. This is because these implants are not anchored on the jawbone, as is the case with dental implants. Instead, they are anchored on the cheekbone. Zygomatic implants are made from high-quality materials that last for many years.


They Have High Success Rates

Zygomatic implants have a very high success rate. It is estimated that these implants have a success rate ranging from 97-99%. In case of any complications, zygomatic implants can be repaired with ease. This is just like with traditional dental implants.


Schedule Your Appointment Today

Zygomatic implants are your go-to option if you don't qualify for dental implants due to insufficient bone mass. At Placentia Oral Surgery, we have experienced experts ready to perform zygomatic implant surgery. Call (657) 216-1617 to schedule your appointment today.