Multiple Tooth Extractions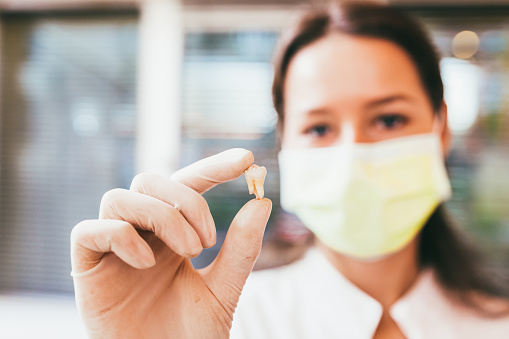 At Placentia Oral Surgery, we aim to make necessary dental treatment and surgeries as safe and painless for you as possible. Regardless of your surgery type, we will make sure to discuss with you the proper sedative or anesthetic to fit your needs. But it is just as important to make an action plan with you for how to maintain the health of your mouth after surgery is completed. For example, sometimes a condition or disorder will require the removal of multiple teeth from your mouth and, after this is done, we want you to be fully informed as to how to take care of the sore areas afterward.


I Just Had Multiple Teeth Removed. What Now?

Immediately after you have had multiple teeth removed, there are a number of precautions and routines that you should observe until your body has had a chance to heal. We will give you prescribed pain medications to take at certain times, and it is important that you take in fluids as well. If you are able to drink liquids well enough, your diet can shift to include soft foods that are cool or room temperature. While you may crave foods that require chewing, you should hold off on those until the sensation in your tongue has returned. Lastly, it can be helpful to place ice packs on the sides of your face where the surgery procedure occurred so that you see minimal swelling.


Post-Surgery Bleeding

It is common for bleeding to occur after a multiple tooth extraction, so do not be alarmed if you ooze a small amount of blood for a day or two afterward. Usually this involves much more saliva than blood, so try not to be overly concerned about it. You can control the bleeding by using a gauze pack over the surgery area and biting it down. Feel free to replace this gauze pack as needed to slowly reduce the bleeding until it stops completely. Avoid spitting, drinking through a straw, or rinsing your mouth, as the suction these activities cause can result in more bleeding.


Post-Surgery Swelling

Swelling another thing that is quite common to see after we have removed multiple teeth from your mouth. This swelling is not likely to stop until a few days after the surgery. That said, you can minimize this swelling through the repeated use of ice packs. We recommend that you apply ice packs to the sides of your face where the surgery was performed continuously and as much as possible for the first 36 hours. An ice pack or a plastic zipper-lock bag filled with ice are both fine solutions for helping to mitigate the swelling until your body stops it on its own.

Multiple tooth extractions are exhausting, and your body will crave downtime so that it can properly heal from the procedure. Consequently, you should try to follow these instructions above and stick to resting for the first day or so. If you would like to learn more about multiple tooth extractions and how we can help you after the procedure, call us today at (657) 216-1617.