Oral Surgery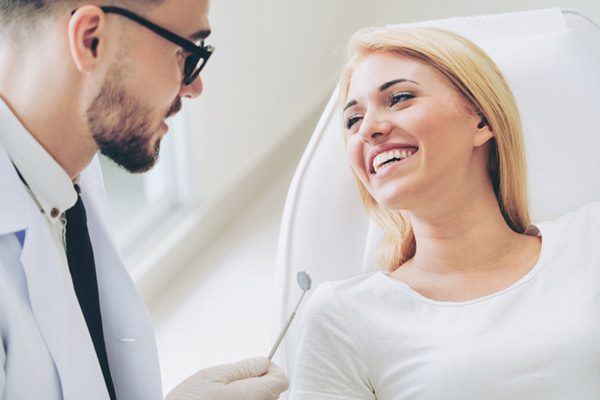 Oral surgery involves teeth, gums, the jaw, or other oral tissues. Tooth extractions, dental implants, gum grafting, and jaw surgery are examples of oral surgery procedures. Periodontists and oral and maxillofacial surgeons perform oral surgery. Oral surgeons are dentists trained to undertake oral surgeries. This training prepares them for oral surgery.


Why Have Oral Surgery?

Oral surgery can address several medical conditions. If you have severe tooth decay, broken teeth, gum disease, impacted teeth, missing teeth, temporomandibular joint disorder (TMJ), jawbone loss, sleep apnea, oral cancer, or benign oral pathology (noncancerous lumps or bumps), your dentist may recommend oral surgery.


Teeth Extraction

Oral surgeons extract (remove) teeth every day. If you have dental decay, gum disease or periodontitis, oral trauma, or wisdom tooth concerns, your dentist may propose removing the affected teeth. Some teeth may need to be extracted to create room for dentures or other prosthetics. If so, contact your dentist right away to schedule an appointment.

Most dentists try to save their patients' natural teeth whenever feasible, however extractions are sometimes necessary for optimal oral health. Most dentists will urge you to have your wisdom teeth pulled to prevent the risk of cavities, bone loss, and other concerns. Wisdom tooth removal is preventative.


Surgical Bone Grafting

Jawbone loss may require a dental bone graft. In this case, surgery is needed. When your teeth are natural, your jaw nerves are more active. This signals and tells your brain to stimulate your jaw so it can stay strong. Long-term tooth loss can cause bone nerves to degenerate since there are no dental roots to stimulate them. Dental bone grafting is needed to repair the jawbone's volume and density in preparation for dental implants. After receiving a bone graft, you may be eligible to receive dental implants.

Periodontal surgery may also require a bone graft. If gum disease progresses, the bone around your teeth may dissolve. This makes teeth look longer and further apart. Your teeth will preserve their strength and health after a bone transplant because the new bone will provide a solid base and prevent their mobility.


Dental Implants

Dental implants are the most reliable and long-lasting way to replace missing teeth. These zirconia or titanium threaded pegs are implanted in your jawbone to replace lost tooth roots. After dental implants heal, crowns, bridges, or dentures can be attached. Partial dentures or implant-supported dentures are another tooth restoration option.


Treatment for Periodontitis

A gum expert, otherwise known as a periodontist, may recommend therapy if your periodontitis is moderate or severe. Antibiotics or surgery are examples of potential therapy for periodontitis. Incisions are made along the gum line, and tissue is temporarily extracted from the teeth. The gums are then stitched shut. This procedure removes dental plaque and tartar. Your oral surgeon will remove plaque and bacteria from behind your gums to clean the teeth's roots simultaneously. This is done when your teeth's roots are cleansed. Final sutures attach the gum tissue in its new place.

Some people with periodontitis lose gum tissue. Sometimes a gum transplant is needed. Your surgeon will use donor tissue to replace tissue removed during treatment.


Jaw Surgery

Corrective jaw surgery, sometimes called orthognathic surgery, corrects jawbone defects. Doctors may propose this operation to improve chewing, align teeth, or fix cosmetic faults. Corrective jaw surgery commonly reduces temporomandibular joint pain (TMJ).


Sleep Apnea Surgery

Obstructive sleep apnea (OSA) happens when the back of your throat relaxes and blocks your airway while you sleep. Conservative treatments, such CPAP (continuous positive airway pressure) machines, or oral appliance therapy, can sometimes cure obstructive sleep apnea. In other circumstances, intensive treatment may be needed. Serious instances may require surgery.


Lip and Cleft Palate Correction

The cleft palate affects the upper part of the mouth, while the cleft lip affects the upper lip. Both may be found in infants. Cleft lip and cleft palate arise when facial features don't develop fully during pregnancy, while in the womb. Oral and maxillofacial surgeons perform cleft lip and cleft palate surgeries regularly. These procedures restore regular feeding and help children to be able to develop proper speech patterns.


Who Performs Oral Surgery?

Oral and maxillofacial surgeons routinely operate on the mouth, jaw, and face. A periodontist, otherwise known as a gum specialist, focuses on the teeth, gums, and bones. Oral surgeons and periodontists must finish three to four years of training after dentistry school.


Oral surgery Steps

Oral surgery can sometimes be conducted at a dentist's clinic as an outpatient procedure. Your oral surgeon may use nitrous oxide, oral medicines, or light or deep IV sedation to keep you comfortable during the procedure. Oral surgery can be performed under general anesthesia in a hospital.


How Long Does Oral Surgery Last?

Your oral surgery process will take varying amounts of time depending on the type of surgery you need, the number of teeth to be restored, and if you need anesthetic. In most situations, removing a single tooth takes half an hour, whereas corrective jaw surgery might take up to three hours.


What Happens After Dental Surgery?

Your oral surgeon will offer you post-operative advice and instructions after your oral surgery. Make sure to follow these instructions to avoid bleeding, infection, and other potential consequences.


Oral Surgery Risks and Challenges

Before oral surgery, you should be aware of the risks and potential side effects, as with any treatment. Infection, damaged tooth roots, damage to adjacent teeth, numbness, dry socket (when blood clotting is disturbed), and sinus problems are all possible side effects.

By scheduling an appointment with Placentia Oral Surgery and rigorously following dose guidelines, you can reduce your risk of adverse reactions. If any of these undesirable effects occur, contact immediately.