Facial Trauma Surgeon Placentia CA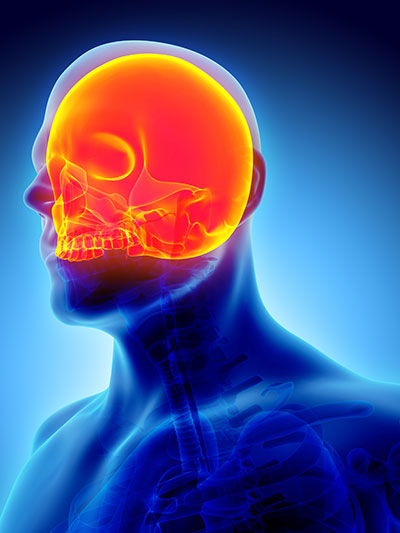 If you have injured your face, mouth, or jaw, you need to come to Placentia Oral Surgery to see our oral surgeon as soon as you can for an exam and treatment. Dental trauma that is untreated can result in a number of issues, including long-term damage.


Some Common Types of Dental Trauma

There are many different forms dental trauma can take. Some of this trauma is fairly minor. If you fall and hit your mouth, you could cut your lip or bite your tongue. Other minor trauma includes chipping a tooth, a superficial fracture, or cutting the inner lining of your cheeks. However, in some cases, the trauma may be more severe. For example, you could lose a tooth. The fracture may be so deep that it exposes the pulp of the tooth, leading to pain and the risk of infection. A blow can even displace a tooth, making it sink into the gums or become loose.


What To Do Immediately After Trauma Occurs

If you have experienced dental trauma, there are a few things you need to do immediately. First, bite down on gauze or other material to stop the bleeding. Second, if you have lost a tooth, try to find it and place it in a small cup of milk. This will keep the tooth moist and may allow us to re-plant it. Beyond these two things, call Placentia Oral Surgery at (657) 216-1617. We will assist you and get you in to see us as soon as possible.


Facial Trauma Surgery

Facial trauma is a term that covers a variety of injuries to your face and mouth. These injuries can often be serious, and include such things as burns, lacerations, fractured bones, and damaged teeth. Even if a facial injury does not seem all that serious at the time it is sustained, getting the injury examined is imperative. It might not seem like a big deal at the time, but it could quickly turn into one. Leaving facial trauma untreated can result in a myriad of different issues. Some facial trauma requires surgery. At Placentia Oral Surgery, we can provide the surgery you need to treat your facial trauma and restore the functions of your mouth, your appearance, and your overall quality of life.


What Causes Facial Trauma?

Facial trauma can be caused by one of many different issues, including:

| | |
| --- | --- |
| • | Car accidents, which are the leading cause of facial trauma. |
| • | Falls, such as falling down stairs or slipping on a wet floor. |
| • | Sports-related accidents, which can occur as a result of the collision, getting hit with a ball or falling on the field. |
| • | Physical fights during which you are hit in the face. |
Types of Facial Trauma

Facial trauma can occur in a number of different ways, such as:
| | |
| --- | --- |
| • | Soft tissue injuries, including burns and lacerations to the soft tissues of the face or inside the mouth. |
| • | Bone injuries, including fractures to the jaw (TMJ), cheeks, eye sockets, nose, and forehead. |
| • | Tooth injuries, such as displaced or even completely knocked out teeth. |
Soft Tissue Injuries

Soft tissue injuries are those that occur to the tissues of the facial region as well as inside the mouth. The soft tissue is filled with blood vessels and nerves. In some areas, the soft tissues also contain salivary glands and ducts. Prompt treatment is essential not only for restoring your appearance, but also for restoring the functions of these components before permanent damage is done. Soft tissue lacerations are often repaired by suturing. Along with providing the best aesthetic results possible, we also take special care to repair any damage that may have occurred to the nerves, salivary glands, and salivary ducts.


Injuries to the Bone

Much like a fracture to any other bone in the body, fractures in facial bones need to be set. However, they cannot be set with a cast. There are a couple of ways in which we can treat facial fractures. One method involves wiring the jaws together, which is done for fractures to certain parts of the upper or lower jaw. Wiring immobilizes the jaw, giving it the time it needs to heal. The biggest drawback to this treatment is that you cannot use your mouth properly while it is wired.

The other way in which we can treat facial fractures is with the surgical placement of small plates and screws at the affected site. Also called rigid fixation, this treatment facilitates healing without the need to immobilize the jaw. While a more recent development, many patients have found that this treatment leads to faster recovery. No matter which method we use to treat facial fractures, we make sure to use as few incisions as possible. When we do need to make incisions, we make them as small as possible or hide them, so that visible scarring is minimized.


Treating Teeth

Tooth injuries are a common occurrence with facial trauma, and often require treatment from several specialists. As oral surgeons, we are involved in treating the injuries to the structures that support your teeth, as well as repositioning or replanting displaced or knocked out teeth. These types of injuries are often treated by splinting or stabilizing the teeth by wiring or bonding.

If your facial trauma does end with a tooth getting knocked out, it can be replanted. The sooner you seek treatment, the better. Find the tooth and pick it up by the crown. Run the tooth under water if it appears dirty and store it in a glass of milk or salt water. This helps to preserve the tooth until you can be seen. Do not touch or wipe the root of the tooth. Any ligaments that are still attached are essential for successful replanting, and touching the root can damage them. If your tooth cannot be found, or cannot be replanted, we can discuss options for tooth replacement, including dental implants.

Following a facial injury, it is essential to seek treatment right away. Call us here at Placentia Oral Surgery at (657) 216-1617 for more information today.