Bone Grafting Placentia CA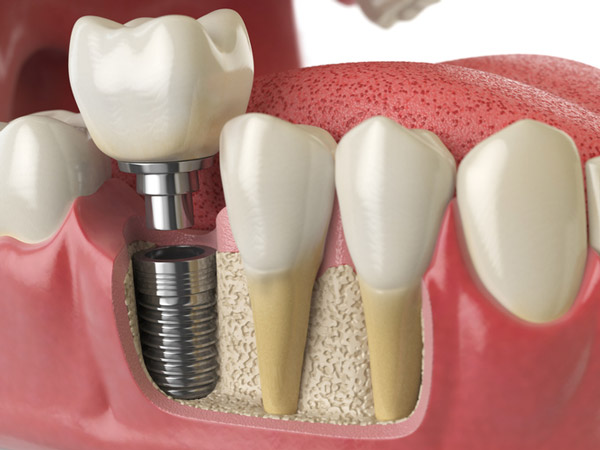 As a patient experiences bone loss in the jawbone, this leads to additional tooth loss, and the majority of people experience this because they have periodontal (gum) disease. Although curable in its early stages, the disease has little in the way of symptoms, although bleeding gums after brushing or flossing is one sign that is often ignored. If the disease is not treated, it progresses, leading to gum recession and bone loss, as well as bad breath and other symptoms that may involve infections.


Why Do I Need a Bone Graft?

Eventually, the tooth will fall out because there is nothing left to hold it in place as the bone and soft tissues have been destroyed by the periodontal disease. If you want to replace the missing tooth with a dental implant, you will need to augment the jawbone with a bone graft.


Types of Bone Grafts

An autograft is a graft of tissue that is taken from your own body, typically the hipbone. Allografts are made from human bone, but they are taken from cadavers. These do not stimulate bone formation. Alloplasts are an artificial bone material that can transform into bone, but they also do not stimulate bone regeneration.

We can also provide growth factors and guided tissue regeneration in order to regenerate bone tissue. Growth factors are synthetic proteins that stimulate the production of new bone tissue. Guided tissue regeneration is similar in that it allows for the bone tissue to regrow. However, it does not stimulate growth. Rather, it prevents soft tissues from incorrectly growing where the bone should be.


Can I Prevent Bone Loss?

The easiest way of preventing bone loss is to prevent periodontal disease by maintaining a thorough twice-daily brushing and flossing regimen. This should be supplemented with regular visits to the dentist for check-ups and preventive care treatments, such as planing and root scaling to get rid of tartar and plaque.


How Long Does it Take the Grafting Material to Heal Before I Can Have an Implant?

The bone graft needs a minimum of four months to heal, but for some patients, it may take up to a year. Once the bone graft has healed, the implant is placed, which also takes about four months to heal before the final part of the process (the attachment of the crown) is completed.


What is Recovery Like After a Bone Graft?

It is always wise to follow the instructions given to you. Generally, any pain will be kept under control with pain medication. You may feel a little uncomfortable with bleeding from the wound, which may continue for up to 72 hours. Swelling and bruising will be at their worst from day three or four, but if you apply regular ice packs to your face over the wound site, you may be able to reduce the swelling substantially, which will speed your recovery. Generally, after a week you should be feeling much better, but it will take up to six weeks to heal properly.


Is a Bone Graft Suitable for Me?

If you have been told you have bone loss in the jaw it may be possible for you to have a bone graft. However, you should speak with someone who has expertise in the area. Get in touch with our experts at Placentia Oral Surgery to find out more about bone grafting and call (657) 216-1617 for an appointment.