Why Choose An Oral Surgeon?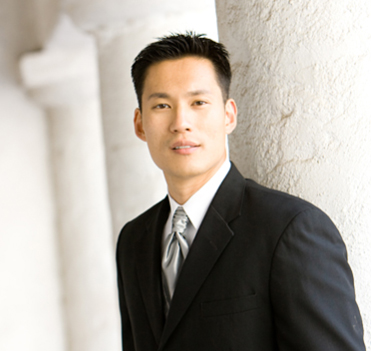 At Placentia Oral Surgery, our mission is to give you quality oral care for any dental issue that you might currently be facing along with preventative care for the future. While everyone wants to take care of their teeth in such a way that keeps them intact and healthy for all of their lives, there may be times where we would recommend removing a tooth for the good of your overall dental health. In these scenarios, a dentist might be insufficient for an effective tooth extraction, as some teeth are easier to remove than others. For more complex removals, we refer you to the expertise of an oral surgeon.


When Tooth Removal Is Necessary

But before you meet with an oral surgeon, we want to make sure that tooth extraction is necessary for your specific case. If you have suffered from an oral disease, dental trauma, or crowding, tooth extraction can be a fitting solution. Sometimes tooth decay can be so bad that a dental crown or filling is not enough to fix the problem. Tooth extraction can also be a safe and efficient choice if your bone has been weakened by age or periodontal disease. Teeth that do not respond properly to root canal treatment are other good candidates for tooth extraction.


Why You May Need An Oral Surgeon

Scheduling an appointment with us is the best way to determine whether an oral surgeon is right for you. By doing so, we can have you come in for an x-ray and examination of your teeth. It could be that your teeth may only need a crown or other minor repairs to bring them back to health. Alternatively, our dentists can determine whether a simple extraction, where the tooth can be simply removed by forceps, is enough. Or we will talk with you about oral surgery where we will need to remove gum tissue or bone in order to remove a problem tooth. In any of these scenarios, we will keep you fully informed as to your options and are dedicated to giving you ongoing care and advice catered to your specific treatment plan.


What Does An Oral Surgeon Do?

Oral surgeons are professionals who provide expertise, assessments, and treatment plans that pertain to issues with your face, mouth, and neck. This can include the insertion of dental implants, the removal of teeth from your mouth, and facial surgeries. Wisdom teeth removal is an example of a common procedure that oral surgeons are well known for. If you have lost portions of your head and neck from oral or maxillofacial disease, you would want to talk to one of our oral surgeons who can come up with a treatment plan for you and fabricate a prosthesis appropriate to your needs.

While oral surgery can sound intimidating, our oral surgeons use cutting edge modern procedures and anesthesia to make it an easy process for you. If you think that the skills of an oral surgeon might be right for you and you would like to learn more, call us today at (657) 216-1617.