Sedation Options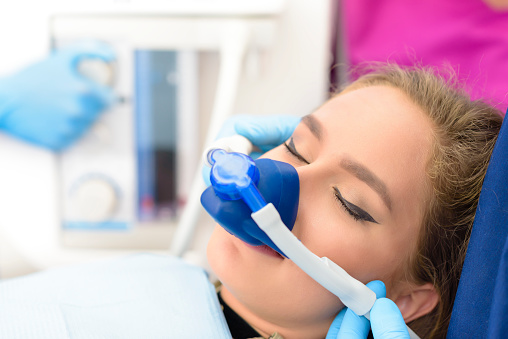 Fear of a dental procedure is not a good excuse for staying away from our office, but all too often people put off their checkups because they are scared of the pain. Here at Placentia Oral Surgery, we understand that sitting in a chair with your mouth open can be unnerving, even though you have received something to numb the area so that there is no pain. If the fear of a procedure is keeping you away, make an appointment. Sedation dentistry could be exactly what you are looking for.


What Is Sedation Dentistry?

Sedation dentistry is where the patient is either extremely relaxed or all the way asleep for a procedure. Either way, you will not remember what happened or feel any of it.

Sedation dentistry is great for children because dental procedures can be frightening to a child. Sedation is also the answer for many adults. It allows them to have the work that they need to be done, without having to worry about the procedure.


Types of Sedation
Oral Sedation:

When your treatment plan requires oral surgery, we know that this can be distressing to some of our patients and we sympathize. In these scenarios, oral sedation can be the ideal tool for helping to put you at ease and to ensure that any pain you experience will be minimized. Unlike other forms of sedation that we administer right before the surgery or as it is progressing, oral sedation lets you prepare ahead of time.
Learn more about oral sedation.


Nitrous Oxide Sedation:

At Placentia Oral Surgery, we are prepared to help you with any dental concerns you may have, from cavity prevention to the use of braces and more. We regard your oral health as being of paramount importance, and sometimes a dental problem is so significant that you may need us to help you resolve it through oral surgery. In these scenarios, we want you to experience the least amount of pain as you undergo the procedure. Nitrous oxide, or "laughing gas", can serve as an excellent counter to the pain, and we recommend its use so that we can take care of your mouth without you suffering any unnecessary pain.
Learn more about nitrous oxide sedation.


General Anesthesia:

While there are many forms of sedation or anesthesia that would keep you conscious during your oral surgery, general anesthesia is distinct in that it lets you sleep through the entire experience. We typically administer general anesthesia by directly injecting it into one of your veins, though it is also possible to do this through the inhalation of gas. Because dentistry requires less activity than other medical professions, you will not require the additional use of paralytic drugs or a breathing tube.
Learn more about general anesthesia.


Intravenous Sedation (IV)

Sedation can be an effective tool for helping to keep you relaxed during any procedure. Intravenous or IV, sedation can be an especially potent way for us to minimize any dental anxiety or pain that you may have.
Learn more about intravenous sedation (IV).

Sedation dentistry has made it so that people who have a fear of dental procedures will finally come into our office. Some types of sedation have also helped those with an extreme fear of needles. Here at Placentia Oral Surgery, we want to know about your fears if you need a procedure. Call (657) 216-1617 to let us know your thoughts. We want to make a trip to our office as comfortable as possible.