General Anesthesia in Placentia, CA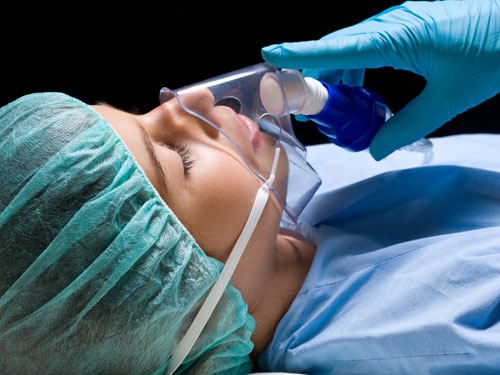 At Placentia Oral Surgery, we are dedicated to giving you high-quality dental care in a way that keeps you both healthy and comfortable. Sometimes there are problems with your teeth that require us to resort to oral surgery in order to fix them. In these scenarios, we encourage you to consider the use of sedation so that we can treat you in as painless a fashion as possible. If you choose to use general anesthesia, you will be unconscious during the procedure, which will enable us to fix you up with no stress, anxiety, or pain on your part.


What Is General Anesthesia?

While there are many forms of sedation or anesthesia that would keep you conscious during your oral surgery, general anesthesia is distinct in that it lets you sleep through the entire experience. We typically administer general anesthesia by directly injecting it into one of your veins, though it is also possible to do this through the inhalation of gas. Because dentistry requires less activity than other medical professions, you will not require the additional use of paralytic drugs or a breathing tube. Keep in mind that general anesthesia requires a few hours to wear off, so you will need to arrange for ride-accomodations and some aftercare once we are done with your oral surgery.


Dental Sedation vs. General Anesthesia

Sedation and general anesthesia are what we use to help you experience less pain and anxiety during dental surgeries. But sometimes we recommend the use of one over the other depending on your needs and treatment plan. If you experience stress while at the dentist's or have a medical condition that could be aggravated by anxiety, sedation is often enough to counteract these fears. If you have a gag reflex or difficulty keeping your mouth open, sedation and general anesthesia are both valid options to choose from. However, general anesthesia might be preferable if you have special needs, such as physical or intellectual disabilities.


Preparing For General Anesthesia

Before we move forward with giving you general anesthesia when the time of your surgery arrives, we will want you to disclose your medical history and tell us about any prescription or over-the-counter medications you are currently using. We want to be absolutely sure that general anesthesia is safe and right for you. If you suffer from any allergies, we want to know about them to make sure that they will not be exacerbated while you are asleep. Lastly, make sure that you limit any beverage or food consumption in the hours before your procedure so that you do not experience any adverse effects.

We specialize in making sure that you are comfortable and safe when under the effects of general anesthesia. Your safety is our priority, and we will monitor your vitals closely so that you have nothing to worry about while we take care of your dental needs. If you think that the use of general anesthesia might be right for you for an upcoming treatment and you would like to learn more, call us today at (657) 216-1617.