Why Using Too Little Toothpaste Can Harm Your Teeth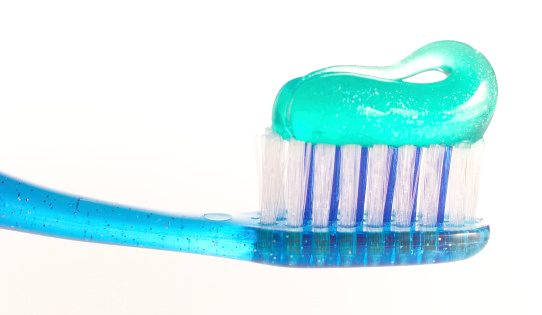 When you watch TV commercials for toothpaste, you may get the impression that you have to slather toothpaste onto your toothbrush in order to adequately clean your teeth. Of course, this is not true. The TV commercials are merely theatrics, and you do not have to have that much toothpaste on your toothbrush.

On the other hand, some people try to take things to the opposite extreme and end up not using enough toothpaste. This is actually bad for your teeth and can cause you some lasting problems. Here is more information about why using too little toothpaste can damage your teeth.


Your Teeth Need to be Cleaned Properly

As everyone knows, the primary purpose of brushing your teeth is to clean them. If you don't use enough toothpaste to get the job done in a proper way, you can end up promoting tooth decay. Not to mention, teeth that are not adequately cleaned will harbor odor-causing bacteria. So be sure that you use enough toothpaste to clean your teeth well.


Your Teeth Need the Fluoride

In addition to removing plaque, bacteria, and other nasty things, a purpose of brushing your teeth is to give your enamel a boost with the fluoride that is in the toothbrush. Although most cities add fluoride to their water supply, getting some of it from your toothpaste is a major way to help strengthen your teeth.

Fluoride is a mineral that your teeth absorb into the hardened outer layer (called the "enamel"). The enamel is what protects the tooth from breaking and decaying, so ensuring that you have adequate fluoride intake is a must.

So, next time you go to brush your teeth, make sure that you are using enough toothpaste. We usually recommend using a pea-sized amount on your brush. Your teeth will be healthier and stronger for it!