Wisdom Teeth Removal


Placentia, CA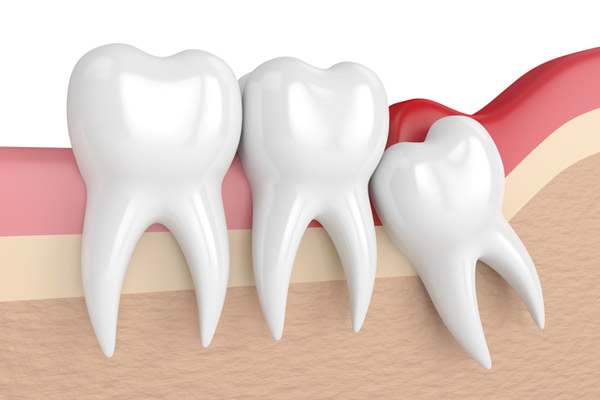 The wisdom teeth are the third set of molars and the last teeth to come in. Most of the permanent teeth come in in early adolescence, the wisdom teeth come in in early adulthood and often do not have the necessary room to erupt correctly. Unlike your other teeth, the wisdom teeth are unique in that they are not replacing baby teeth in their placement, this can add to the difficulty in having adequate space for them. Most patients will require one or even all four of the wisdom teeth to be removed. At Placentia Oral Surgery, wisdom teeth extraction is very common, and nothing to be concerned about, in fact it's actually better for your oral health. Wisdom teeth can be a source of a number of problems. If you are considering the removal of your wisdom teeth it's important to understand why in most cases, it's best.


Why Remove Wisdom Teeth?
.
In general, we advocate and try to protect your natural teeth, stating that keeping them is best. There are only a few scenarios when we suggest tooth extraction. Namely, when the tooth's positioning is unhealthy, when the tooth itself is unhealthy beyond repair, and when the tooth's presence is going to cause the patient larger problems. In most cases, the presence of the wisdom teeth is going to cause the patient larger problems in the long run. This is often due to inadequate spacing, wisdom teeth have also shown to have a much higher propensity to developing decay, and studies have shown that the older the patient is, the more difficult and painful the wisdom teeth are to remove.

Wisdom teeth are often removed because they are:

| | |
| --- | --- |
| • | Impacted: Most patients do not have the jaw size to allot the necessary room for the wisdom teeth to erupt correctly. Wisdom teeth are frequently partially or full impacted, meaning they either cannot erupt at all, or erupt partially leaving gum tissue partially opened and creating a space for bacteria to gain access in spots that it can not be easily removed. |
| • | Subject to Decay: The distant positioning of the wisdom teeth can make them more difficult to brush or floss adequately, making them more likely to suffer from decay. Additionally, impacted teeth can have crevices for bacteria to get stuck and hide leading to infection. |
| • | Difficult to Remove Older: Ideally, we like to remove the wisdom teeth when there is enough tooth to grasp, but not when the roots have grown fully and created a hook. Wisdom teeth removal is more difficult on the patient both in surgery and in post surgery. So, even if they don't seem problematic yet, we want to remove them before they are. |
Wisdom Teeth Extraction

In most cases, wisdom teeth removal involves the removal of all four teeth at the same time through oral surgery. Prior to surgery, we will discuss anesthetic and conscious sedation options with you, we will do our best to ensure your comfort. If a tooth can be extracted in one piece, we will do it that way, this is often not possible for impacted teeth. Often we will need to make tissue cuts to gain access to the tooth, quarter it into sections and then remove the pieces. How the tooth is removed will depend on how the tooth is positioned and the condition of the tooth.

It will be necessary to make arrangements to be driven home following your wisdom teeth removal.


Wisdom Teeth Post Surgery

Following surgery, we will send you home with some care instructions. This will include symptoms and signs of infection to be aware of, some bleeding is normal, excessive bleeding is not. You will want to take it very easy for the first 48 hours, we will prescribe pain medication as needed, but discomfort is still highly likely. It is normal to experience some swelling, an ice pack can bring relief and keep the swelling down. You will want to avoid drinking with straws and need to stick to soft foods while you heal.


Contact Us

We are happy to schedule an examination of your wisdom teeth and to answer your questions. If you are having pain and think that it might be because of your wisdom teeth, call (657) 216-1617 to make an appointment. It is better to have us look at them now instead of risking that you will have problems from them later.